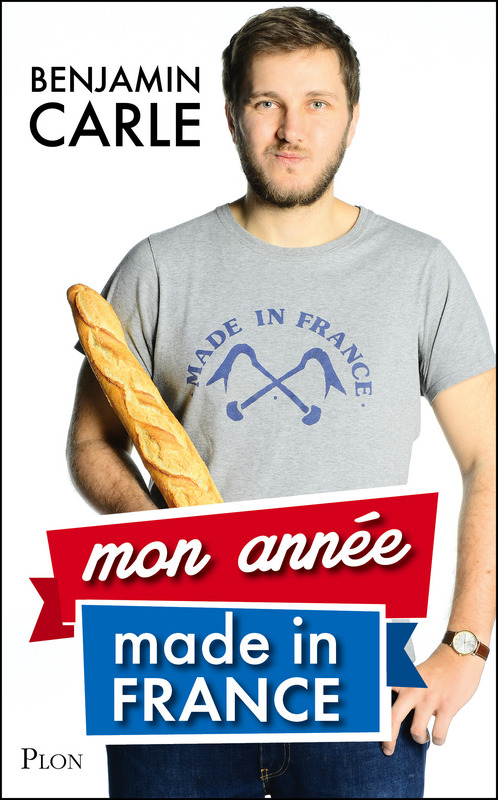 Benjamin Carle is a journalist and filmmaker. He taught geography thanks to football clubs, is passionate about social issues, pop aspects of the economy and politics, and just about everything about David Bowie, counters bars and alcohols old. For two years, he knows a product made in France of a product manufactured abroad.
A challenge, an experience, living for a year 100% in Made in France
Benjamin Carle discusses his project at the origin of this book: "A chair, a military jacket, a coffee table, some fruits and vegetables and two albums of Alain Bashung … Before starting my experience, these objects were my only goods "Made in France": only 4% of my apartment.
It could not last … To respond to political injunctions and whether economic patriotism really had an interest, I decided to spend a year consuming only French products and investigate what really "Made in France '. I have read and industrial France supermarket shelves in search of an origin, and meet the fabricants.Ceux who succeed and those still struggling. Those who fight and those who drop out.
I faced the most interesting and most complex phenomenon of economic history: globalization and its impact on our consumption, our lives. Shod in sneakers, no refrigerator, no computer and riding a Used Motobécane, I answered this question: is it possible to live for a year only in French production? And at what price? "
Check out this book, true study of our world today of its strengths as its inconsistencies. A tough challenge but honestly shows us our strengths, our weaknesses and what we can change!
Try your turn to live in made in France …