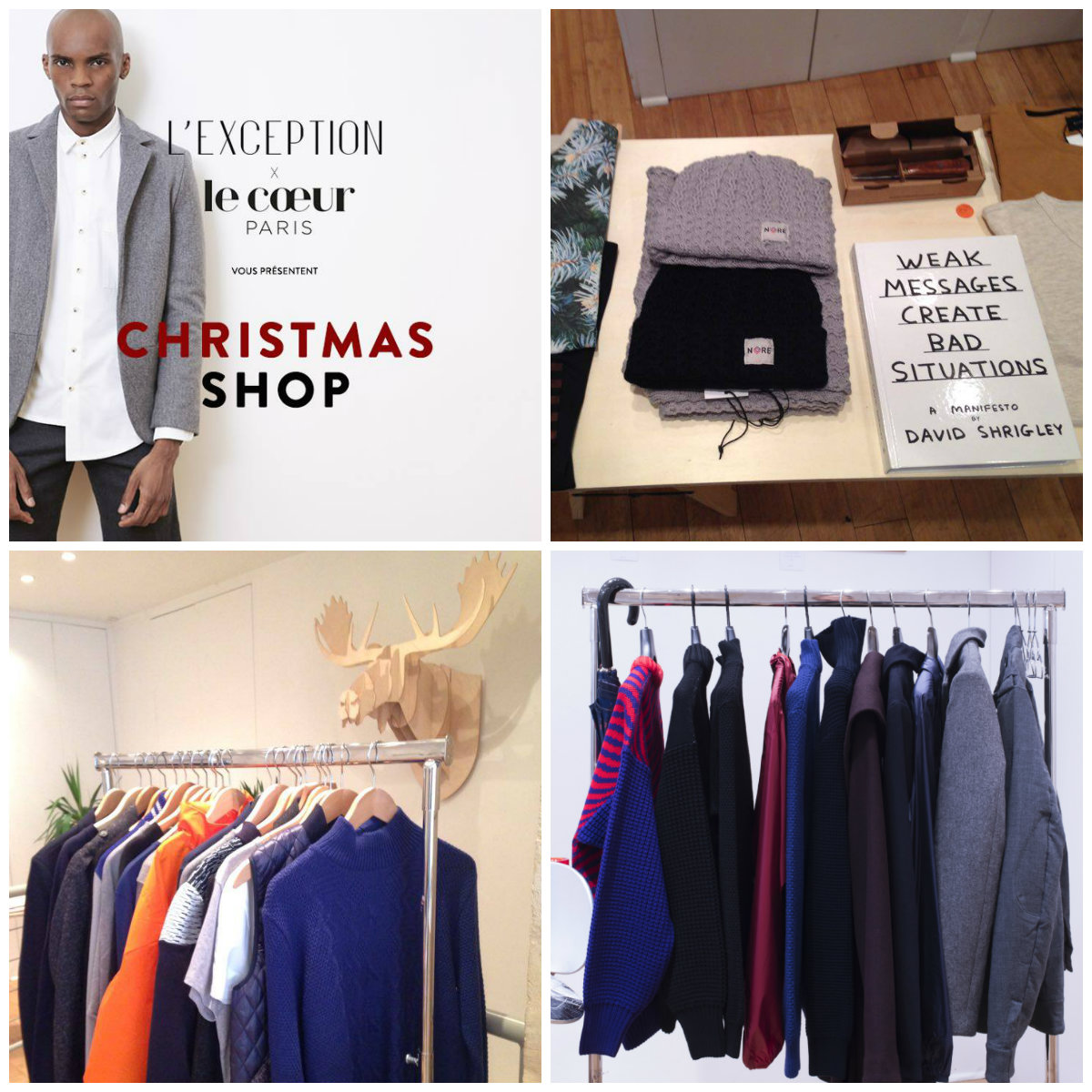 le Coeur and l'Exception love men
L'Exception, the first select store of French designers, is the leading shop of creative and luxury fashion, for men and women, with more than 400 brands.
Le Coeur is a project space, it  flirts with art, fashion, design and offers a transversal and dynamic programming. Its mission is to produce innovative exhibitions, select objects, and create unexpected appointment.
In this spirit, women of Le Coeur think about men and image, in collaboration with l'Exception, a Christmas Shop at 83, rue de Turenne in Paris.
Stuck for gift ideas … Here's your solution
So if you have no idea for THE GIFT and you want to please the men of your life, this Christmas Shop is your solution ! And like they know December is a run after time they are opened until the 24th of december from 11.30 am to 8 p.m. You will found an eclectic and original range of products in which you will recognize our sweaters and accessories Pic de Nore but also others brands dedicated to fashion, design or art and beauty but also some fun ideas and off-the-wall gifts!