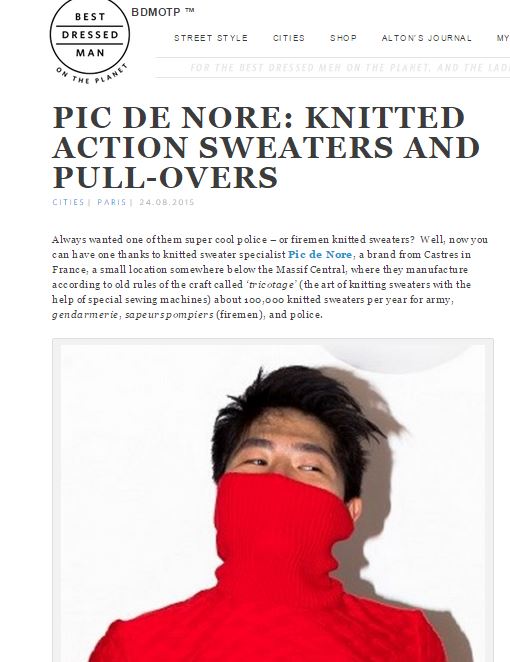 Best Dressed Man, a blog for men who have taste !
"Being a gentlemen ins't what you do, it's who you are" – Alton Barder founder of the blog Best Dressed Man
This site is a tribute to all of the men, all over the planet, who are striving every day to present their best self and be the best Men they can be.
Finally gentlemen and ladies, let me be clear. We have some, but we don't have all of the answers. Please, be at home on the site and feel free to share your insights and expertise. We look forward to learning from and engaging with you. Maybe even meeting you when we are next in your city!
Discover their article about Pic de Nore, they try our sweater during the last fashion week in Paris and they like them. They says about are items that they are real gems and found our know-how and manufacture in France very interesting :
"One really wonders why it took so long that for the general public also being allowed to wear these gems because they were made famous as a style item long ago in countless movies about Paris or France."
Here is their shooting and if you want to learn more about those sweaters meet them on our e-shop Pic de Nore.