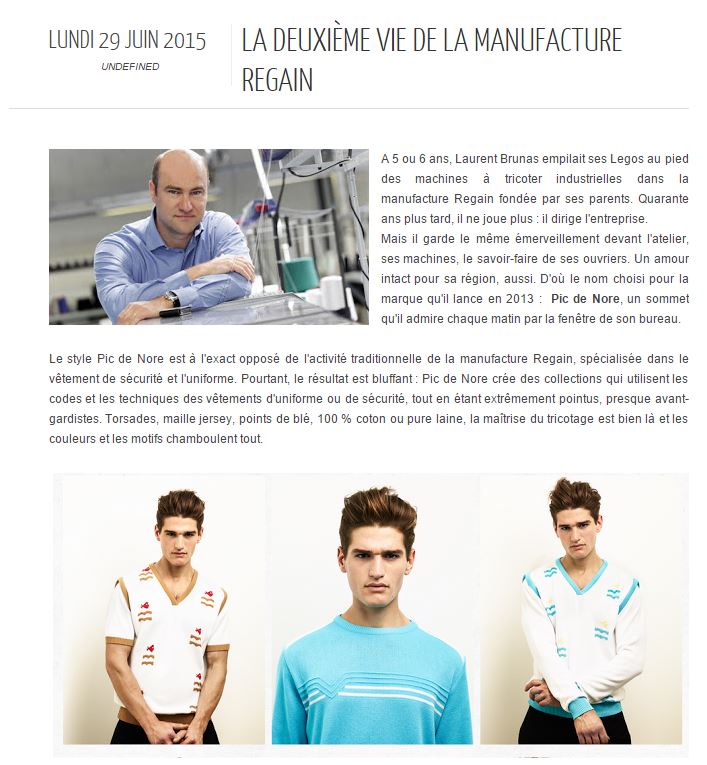 Le Cas Stelda, fashion seen from another angle
Several times a week Stelda gives us her vision of fashion. Her blog has a tone, you feel behind each item interest, envy and love of beautiful things, but above all great stories and the human.
Fashion is not just a story of must have and trends! It is about men and working women, know-how, transmission, vision of the photographer and state of mine… Stelda has understood and every week you read it on her blog, it is a bunch of testimonies, interviews and reportage!
Laurent Brunas, second generation to lead the Manufacture Regain and creator of the brand Pic de Nore, has played the game of the interview and give to Stelda his vision of fashion and that was the envy in our diversification of activity.
Discover in Le Cas Stelda, our second life and especially our desire to manufacture in France sustainable and quality clothing.