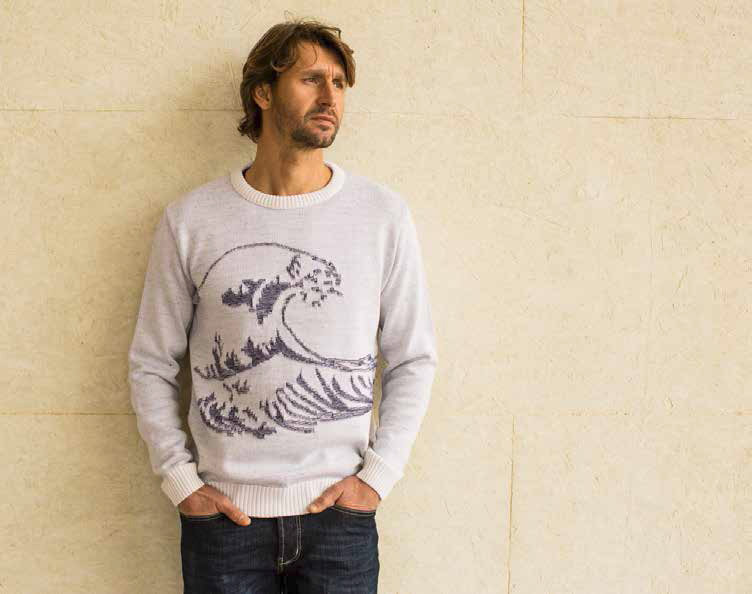 Knits are our profession. Nestled in the Southern French town of Castres, our workshops have been skillfully operating since 1973. With passion and precision, we weave the finest yards into hight-quality knits.
Born from this unparalleled expertise, our research department develop, finalize and produce stitch models for designer and French and international brands.
The Fashion network webzine dedicated an article in July to the know-how of our manufacture :
"Oxbow veut de nouveau séduire les multimarques mode"
Oxbow relance son Skolpen. La marque Française, s'inspirant historiquement du surf, revient à ses fondamentaux en proposant son pull historique. Elle remet en avant cette pièce avec une production française, s'appuyant sur le savoir-faire de la Manufacture Regain, basée dans le Tarn, pour développer une offre maille en double jacquard. Les équipes d'Oxbow ont développé une offre de pulls, pulls zippés et accessoires aux références marine pour une offre premium, le Skolpen étant proposé à partir de 180 euros.
Découvrez la suite de l'article dans le fashionnetwork.com.
We would like to thank Oxbow for their confidence.