Discover the beautiful story of eco-designed and made in france jeans within 1083 km from home …
Pic de Nore continues its tour of France 100% French manufacturing brands with the brand of jeans and shoes 1083. We love the family adventure time, their motivation, their desires and their beautiful adventure made in France!
Tell us briefly about your company and your products?
1083 brand was born two years ago, designed by two brothers, Thomas and Gregory Huriez around a promise to the customer: make jeans at less than 1083 kilometers from home (maximum distance between the two cities the most remote of the hexagon: Menton in the South and Prospoder in Britain). It is through a crowdfunding campaign on Ulule website that history began with 1108% of target achieved for the implementation of the production chain.
In 2015, we sold 15 000 jeans in France, fully spun, dyed, woven and made in the hexagon!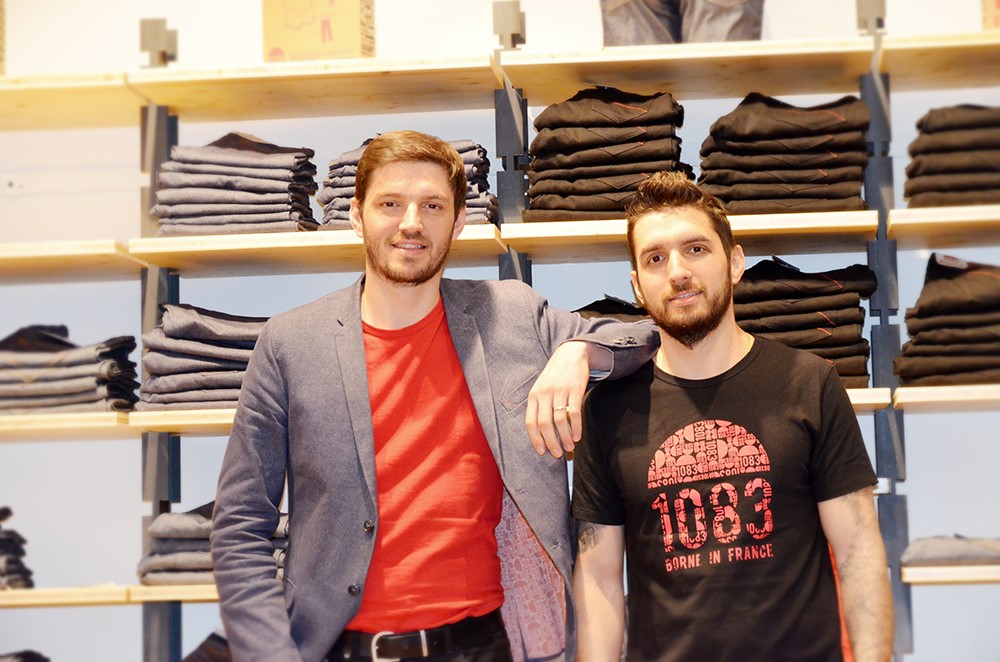 What means "made in France" for you ?
The manufacture our products in France is a traceability guarantee for the consumer who can follow the various stages of the manufacturing process via a QR code located in the pocket of his jeans. The proximity and transparency are part of our core values: being closer to the people, it responds more readily to their expectations and better understand their motivations. Our customers become our best ambassadors.
According to you what are the advantages, disadvantages and can be difficult to produce in France?
Relocate the entire manufacturing sector has not been easy. 97% of the price of our jeans irrigate the local economy but the metal button and rivets are still produced by our Italian neighbors, lack of maintaining a tricolor expertise in this field. However, produce in France allowed us to reduce the number of contacts between the production process and the end customer. Thanks to this economic model inspired by that of shoe manufacturers in Romans it there's several decades, our jeans are available at relatively affordable prices (from 89 to 109 euros depending on model).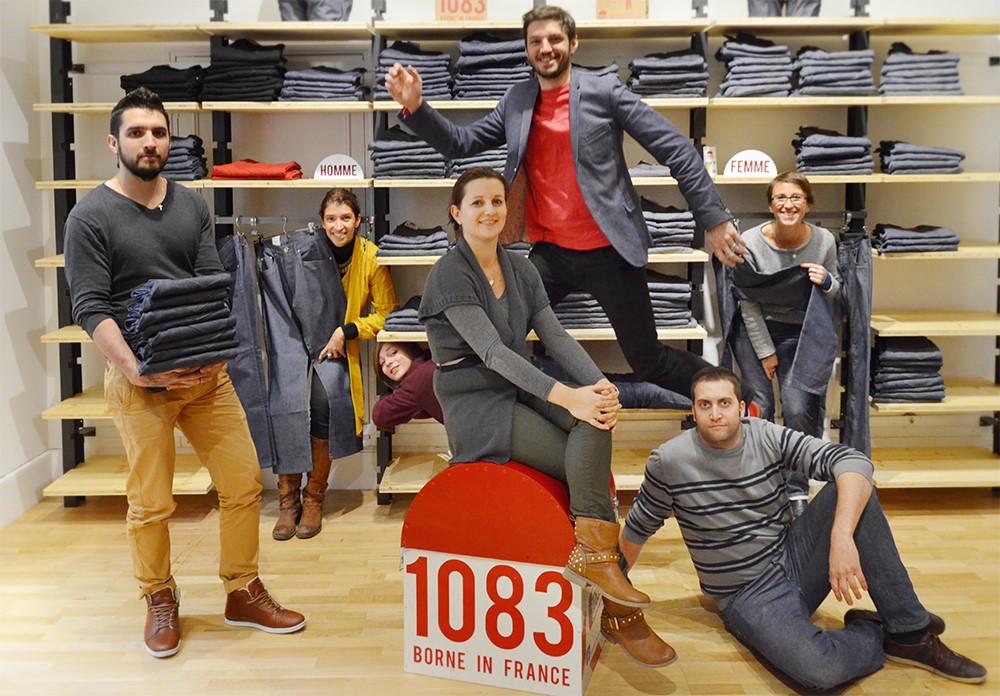 How would you define your added value in the French market ?
The fact of saling in France made in France products allow us a closer relation with customers. This proximity in kilometers and intermediate makes us better : as consumers we buy better, and we manufacture better  in workshops. Thanks to the involvement of everyone we immediately see the virtuous effects on the environment and job creation .
Can you share with us your future projects ?
To go further in this transparent approach, we have a workshop visitable project that would allow customers to physically penetrate our clothing workshop to discover this expertise. Another way to restore the textile industry in France .