Regain est une entreprise ancrée dans la tradition et le savoir-faire textile. Nos  40 ans de pratique du métier de fabricant n'y sont pas étrangers. Notre région et notre ville Castres ont été pendant de nombreuses décennies le symbole de l'industrie textile française. Nous aimons penser que nous perpétrons cette tradition et c'est cette envie qui fait qu'aujourd'hui les pulls fabriqués dans nos ateliers se revendiquent « made in France ».

Pour nous cette appellation, ce label n'est pas quelque chose que nous prenons à la légère, dans le contexte économique que nous connaissons, le fabriqué français, est une bataille. Nous résistons aux sirènes du produire moins cher car nous souhaitons que nos clients connaissent l'expérience de la qualité et du savoir-faire authentique. Certains de nos employés sont présents chez Regain depuis plus de 20 ans et confectionnent les pulls avec cette même envie et cette même fierté du travail bien fait, il nous parait impensable qu'il puisse en être autrement.
2013 pour nous est synonyme d'un tournant, d'un changement de cap, nous sommes en train de penser et de créer une toute nouvelle collection, haut de gamme, à l'attention des hommes. Et oui depuis toujours nous habillons et protégeons les hommes et femmes qui risquent leurs vies et travaillent à la protection de la France comme les pompiers, les militaires, les marins. Et aujourd'hui nous désirons que tous les hommes puissent porter nos pulls, nos mailles, nos créations.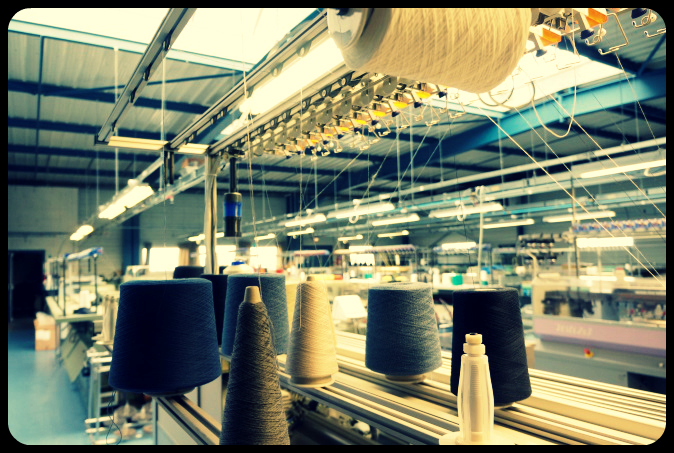 Aux travers de ce blog vous découvrirez, vous lecteurs, les différentes étapes qui constituent cette nouvelle aventure. Nous allons vous montrer l'envers du décor, de la création des modèles jusqu'à leur confection, les pulls n'auront plus de secrets pour vous. Vous verrez qu'il n'est pas facile, malgré tout ce qui se dit, de produire du « made in France » … que la volonté et l'envie qui nous animent de respecter notre métier et notre savoir-faire sont au cœur de chacune des étapes de cette nouvelle collection.
Regain is a company anchored in the tradition and savoir-faire of textiles. These ideals are not unfamiliar to our 40 years of practice in the manufacture of textiles. Our region and our city of Castres have been the symbol of the French textile industry for numerous decades. We like to think that we perpetuate this tradition and it is with this desire that, today, the pullovers made in our workshop proudly claim "made in France".
For us, this designation, this label is not something we take lightly for in the current economic context French manufacture is a battle. We resist the siren's song of producing cheaply as we want our clients to experience authentic French savoir-faire and quality. Some of our employees have been with Regain for over 20 years and continue to make pullovers with this same desire and this same pride in a job well done. For us it seems unthinkable that it should be done any other way.
For us 2013 is the synonym of a turning point, a change in direction. We are in the process of thinking about and creating a totally new, top of the market range collection aimed at men. Yes, we have always dressed and protected the men and women who risk their lives and work for the protection of France: firemen, the military and the navy. And today we want all men to be able to wear our pullovers, our knitwear, our creations.

Via this blog you will discover, dear readers, the different stages that make up this new adventure. We are going to show you behind the scenes, from the design of the models to their construction. Our pullovers will no longer have any secrets from you. You'll see that despite what is said  it's not easy to produce goods "made in France", that the will and the desire that motivates us to respect our trade and our savoir-faire is at the heart of each of the steps of this new collection.