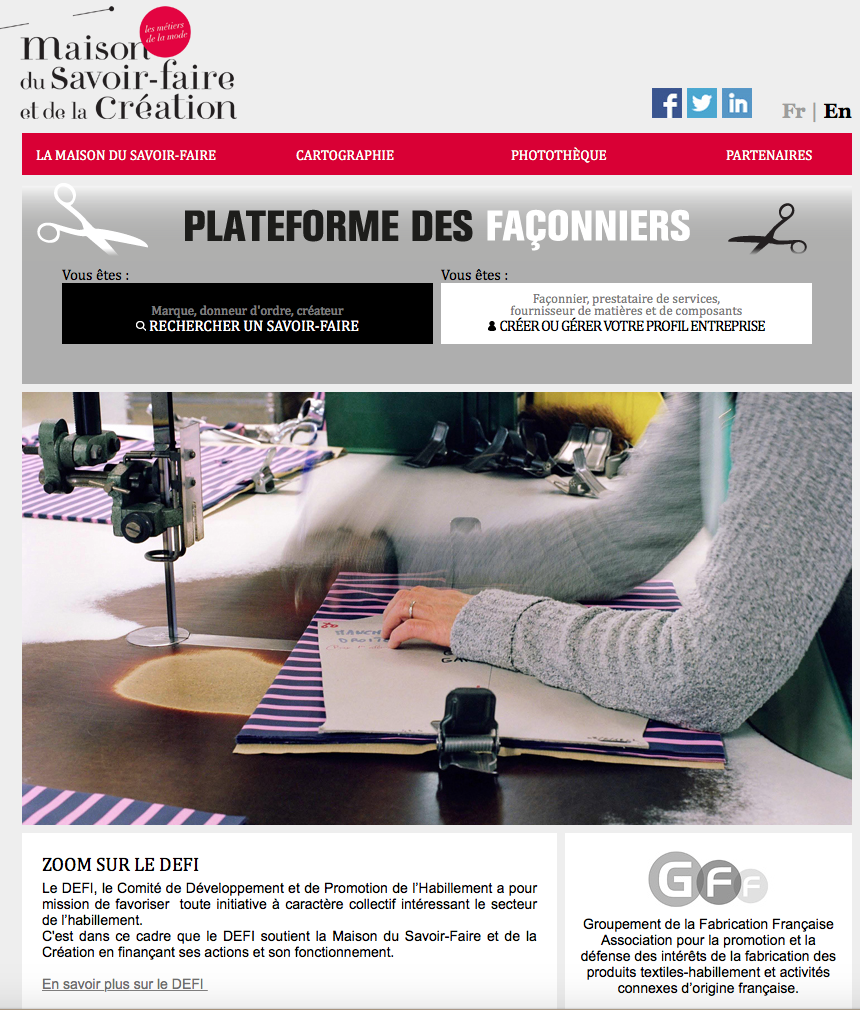 The house of the know-how and the creation has for mission to value the French companies of fashion which hold a unique hand-crafted and industrial know-how.
This house, supported by the CHALLENGE and the French Union of the Industries Mode and Clothing ( UFIMH) is a space of 200 m2 unique in Europe. It is a place of exchanges and user conviviality where employers, production managers and designer meet manufacturers, service providers or suppliers of materials and discover the wealth of the French industrial heritage whether traditional or innovative.
The French textile industry exists with its know-how, its skills and our factory joins in this French touch.
Find by following us this link  http://maisondusavoirfaire.com/fiche.aspx?company_id=1475