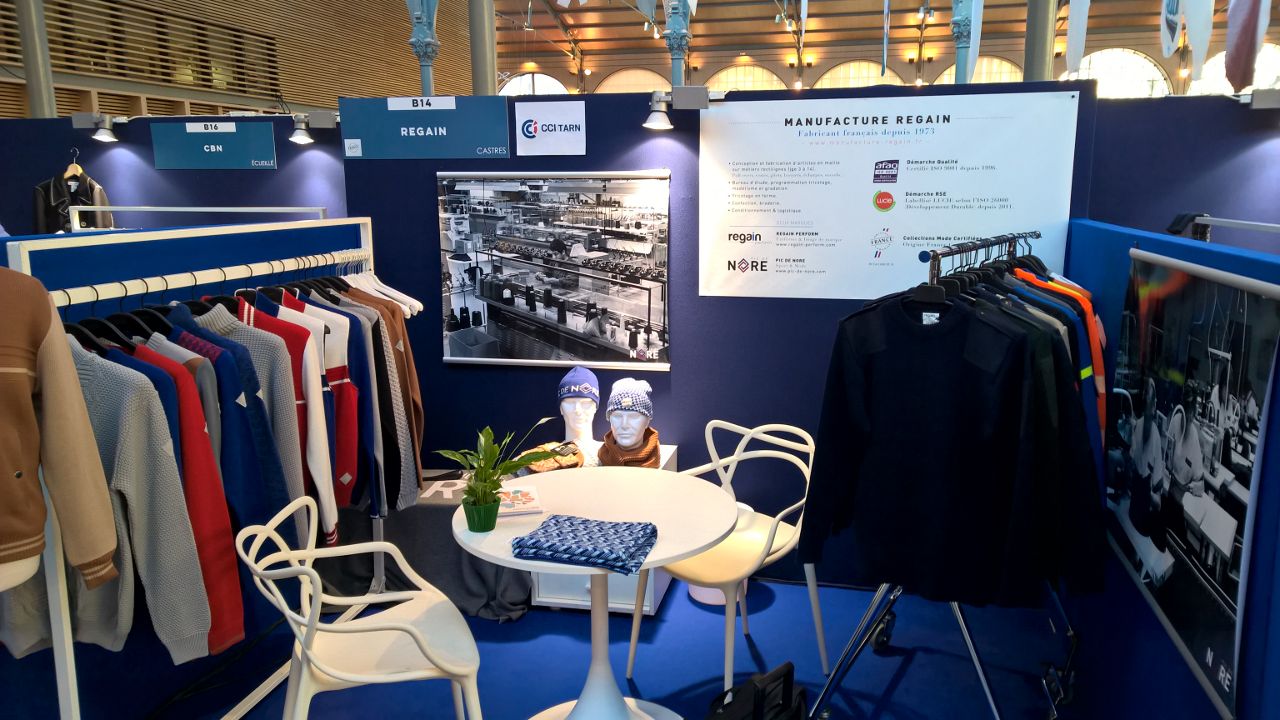 Today and tomorrow Pic de Nore awaits you at the Carreau du Temple
Made in France Première Vision : an invitation to discover the richness and diversity of French know-how in the fashion sector.
Made in France: an added-value at the service of fashion
Garment manufacturers, knitters, makers of accessories and components, raw material producers, finishers, service suppliers, representatives from professional or training bodies, the companies at MADE IN FRANCE PREMIERE VISION all share similar values: a passion for their work, creativity, adaptability, reactivity, and exceptional technique.
This common culture and values are shared by made in France companies, driving the economic, cultural and societal growth of French industry. And these qualities make 'made in France' a real-added value for fashion brands and designers looking for exclusivity, products to make them stand out, specific industrial skills and traditional know-hows uniquely specific to the French fashion industry.
An added-value that is both tangible, involving technical skills, manufacturing excellence, high quality, etc., and immaterial, invoking reputation, brand image, and a symbol of creativity, enhancing the value of French-made products around the world.
Take a moment to step into the heart of French expertise, awaiting your discovery in an ideal setting. Pic de Nore shows you its new winter collection and explains you on its stand the journey of our sweater :
Raw materials
Accessories
Finishing
Services & Logistics
Components
Organisations & Labelling
Clothing & Knitting