"I look for new ideas because I always want to be in a state of anxiety and insecurity creative. If I feel sure of myself, I can not be creative. "
Born in Los Angeles in 1960, he travels a lot and decided to move to New York to study photography and visual arts.
Tony Viramontes's electric and energetic illustrations influence all fashion illustrators in terms of technique and style.
On a trip to Paris, he worked for major fashion houses such as Valentino, Claude Montana, Yves Saint Laurent, Versace and Chanel … but also for cosmetic houses like Rochas.
Tony Viramontes was more than just an illustrator
He did not like to be considered as such. He liked working with photography and mix the two techniques, creating new waves of amazing images that were quickly gave it his iconic status.
His style was fast and electric, he worked simultaneously on dozens of illustrations, quickly drawing to capture the right one.
It was completely against the pastel trend of that time, Tony Viramontes created a new style and also a new trend with his dark thick line style.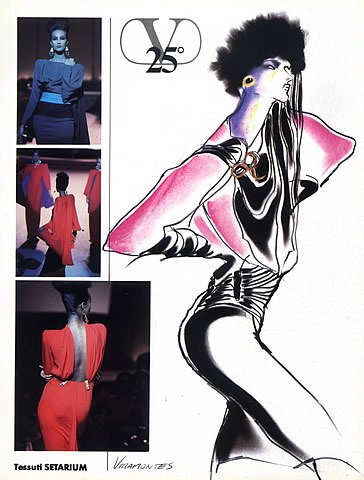 Among his influences we can find Man Ray, Jean Cocteau, Degas, Matisse, Egon Schiele, Picasso and Fellini.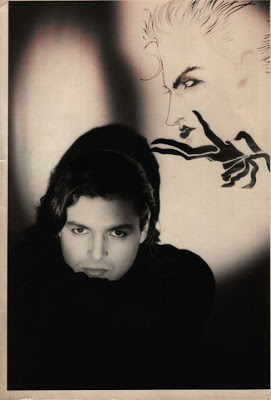 Goldy – the last Italian version of Fiorucci – and Hanae Mori, the Japanese designer, asked him to take the artistic direction of their businesses, decorating their shops through the design of their collections.
"The extremes and contrasts inspire me. A huge lady in the street leading a small dog on a leash, for example. What is essential to capture the image, it is not a detail, not a garment or phrase but an impression. Among the hundreds of sketches that I could do for a drawing, it is almost always the first that captures the essence. "
Unfortunately, his career was cut short due to his tragic death from AIDS in 1988, it is then aged just 28 years.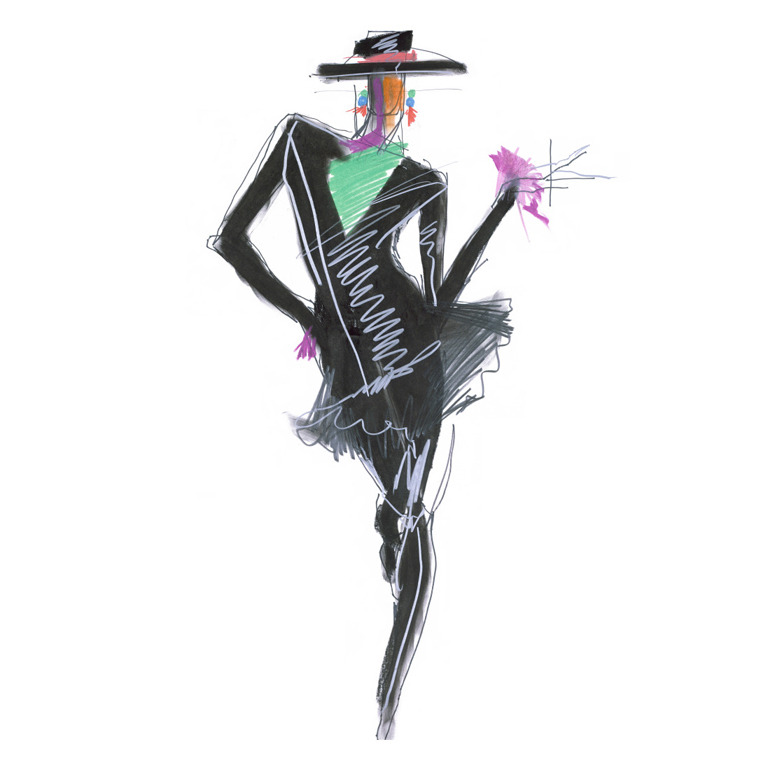 Find the sweater Pic de Nore inspired a Tony Viramontes illustration in our pre-summer collection 2015