Fashion has a new place and a manifesto
Paris has, since 25th of June, a new concept store Front de Mode !
This project imagined by the designer Sakina M'sa, supported by the Kering Foundation and sponsored by François Henri Pinault, offers to its clients a new approach of fashion. He wants to be the flagship of a new ecosystem of Fashion where we would produce sustainable and buy responsible.
Front de Mode is a multibrand store, on 200m², where you can find fifty designers and brands sharing the same values, love of fashion and sustainable development because beyond our purchases the style have also a meaning. These designers have in common to imagine and realize their creation with at least one of the three pillars of sustainable development: social approach to production, respect for the environment in the choice of materials, societal and cultural ambition in their dealings with people.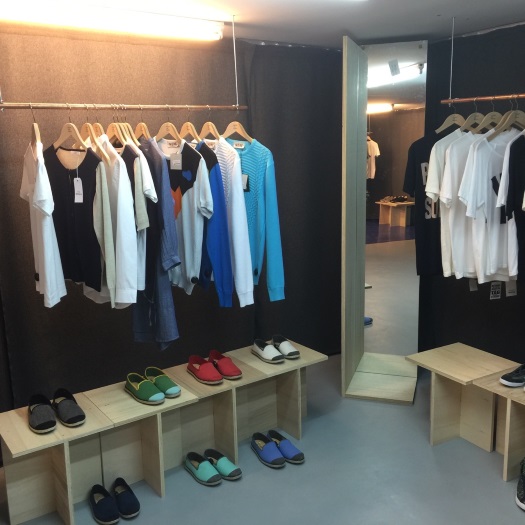 Pic de Nore responded to this call because it's in our DNA to make responsible  and Made in France sweaters. Initiatives like Sakina M'sa shows us that our fight for a more reflective mode and to maintain know-how is not in vain and has more and more followers.
We are very pleased that our Pic Nore sweaters are present at Front de Mode and they now find themselves alongside of some great brands dedicated to the man, woman and child.
Front de Mode is more than a place to shop, it also offers workshops, lectures and experiences on sustainable development, creation and commitment. A small restaurant will soon settle with organic delights … so do not hesitate and run into it!