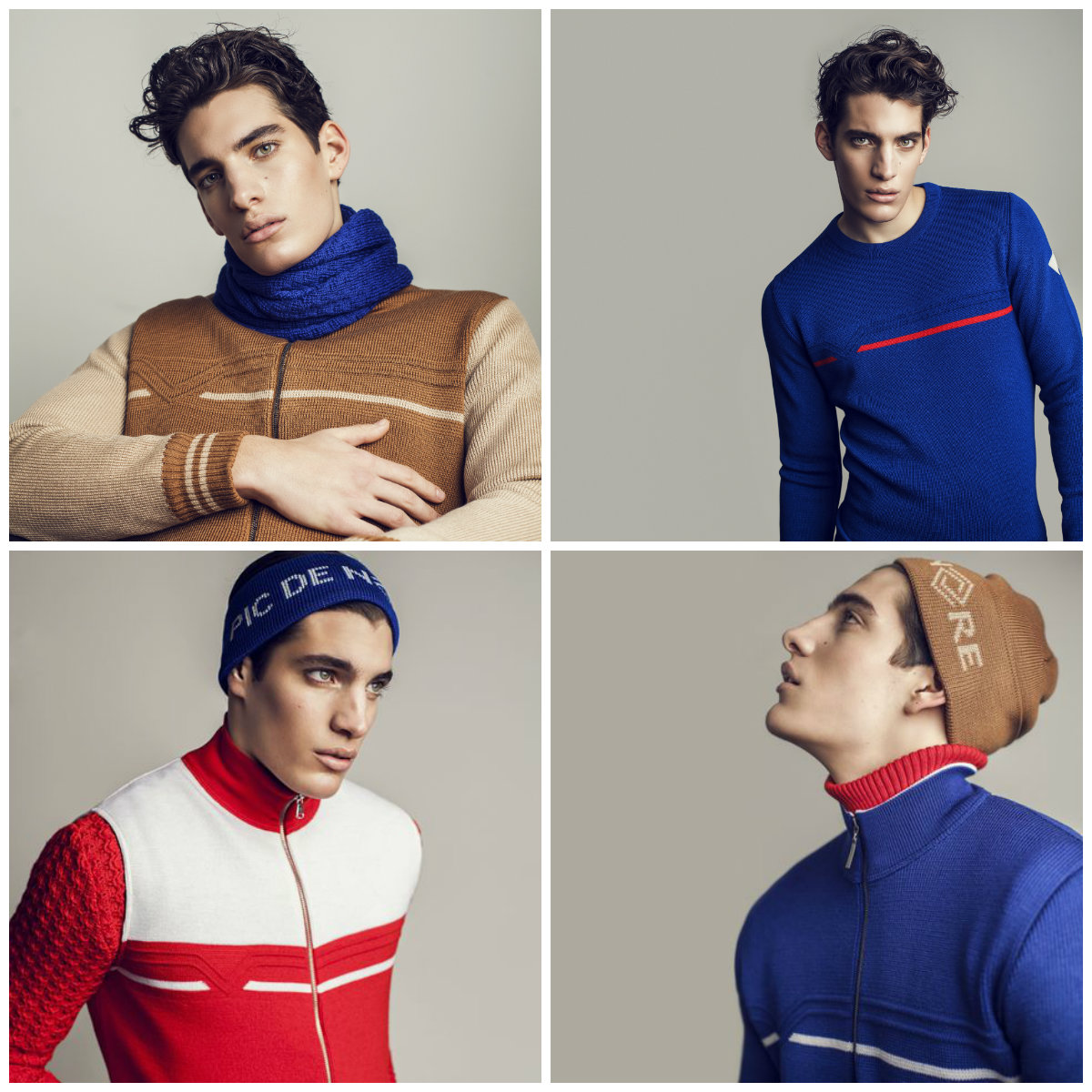 Combine the style to the technique that is the challenge of our new sport line by Pic de Nore coming for next winter.
Our manufacture Regain makes clothes for firefighters, military for over 30 years, the firemen, special forces, when they are in action, need sweaters with thermal performance to protect them from the cold, bad weather, fire … then propose jackets with technical performance turned out to be a evidence for us.
Because Pic de Nore is primarily striving to bring you the best quality of stitch, we made the choice to associate to our  mastery in knitting and our recognizable retro style the technical aspect of clothes.
A sport line Pic de Nore mixing technique, stitch and style
We propose a Teddy and a sleeveless jacket lined with a technological membrane . It provides exceptional protection against the cold while being breathable: in case of effort, sweat escapes in the form of water vapor, thus avoiding the sensation of wetness. Excellent windproof, they offer resistance to rain and snow with their unpearling property.
The slim fit and elasticity of these creations facilitate freedom of movement.
These models are declined in different color combinations that give them a more sporty  or urban look .
New models to wear in many circumstances: chic or sport, chic and sporty! Gentlemen, you will make your choice!
Discover ours teddy on

our e-shop