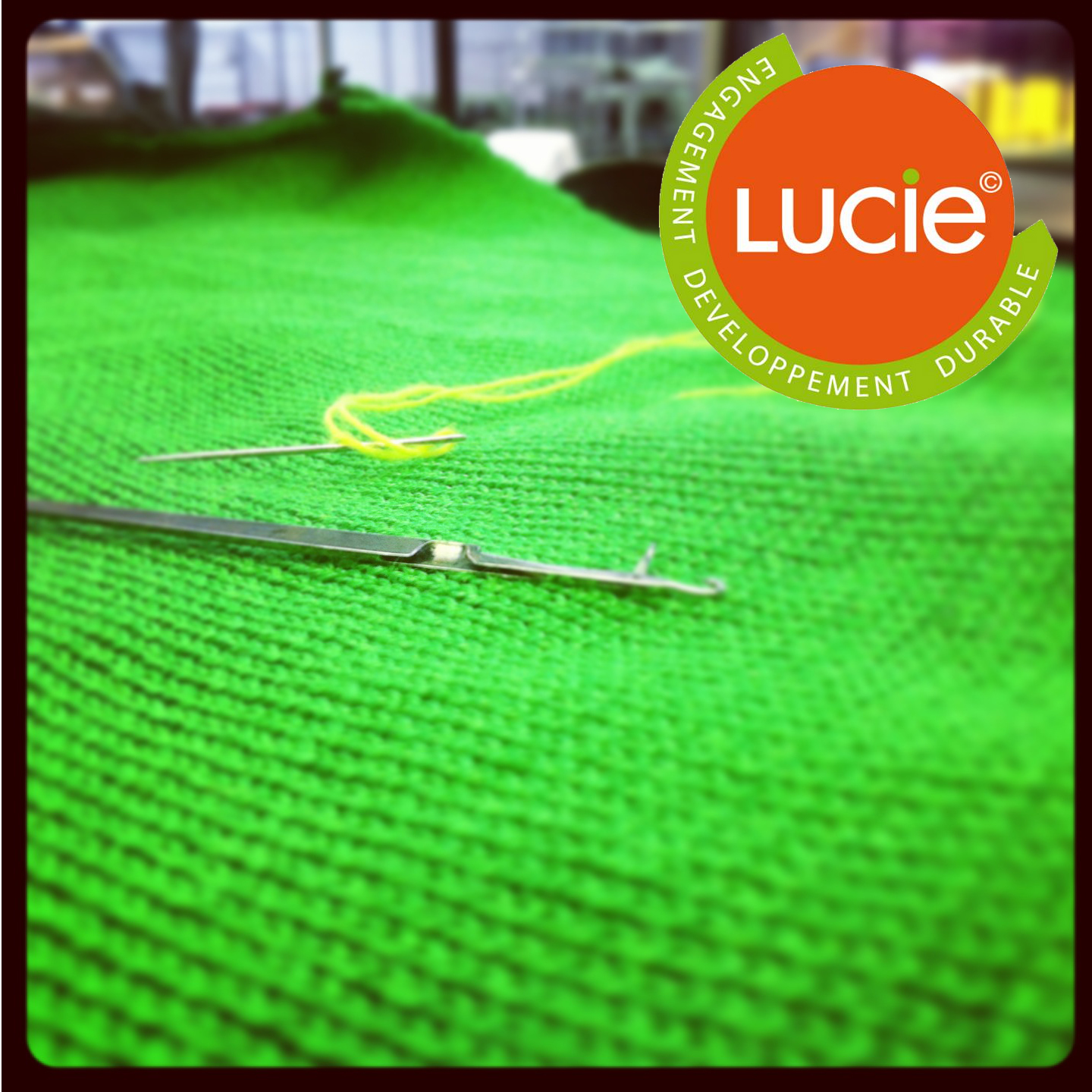 A small digression in this human adventure during Sustainable Development Week! We are going to take advantage of this to speak to you about the eco-responsible label that we hold dear to our hearts…. and with which have been appointed for several years
Since the 7th of October 2011, Regain is proud to be the first French textile company to obtain the LUCIE label, which makes real its commitment to sustainable development in social, economic and environmental terms in accordance with the ISO 26000 standard.
At Regain we wanted to obtain the labelling very quickly as it simply reinforced the spirit and the values with which we have always worked.
At Regain, we haven't waited for the spring to arrive to turn green!
For us, lovers of the rich green natural heritage of the Midi-Pyrenees, the social and environmental aspects have never been questioned. Since the launch in 1987 of the first French firemen's pullover, every resource has been preciously employed.
"In our company, not a single thread lies around. Pullovers at the end of their lives are recycled and the scraps of raw materials are recovered for a weaver who recycles them into carded thread"
explains Laurent.
 Far more than a standard to be respected, LUCIE is our philosophy! Every collaborator is involved and has understood the usefulness of such an initiative given what is at stake in sustainable development.